When financial planners, wealth managers, and portfolio managers change firms, they want their clie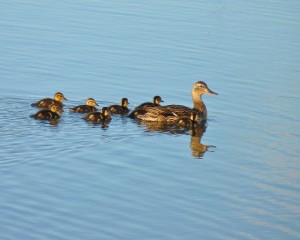 nts to follow them. But clients don't fall in line as easily as ducklings following their mother. An advisor recently asked me for advice about composing a letter asking clients to switch firms.
My suggestions follow below. I hope that my readers will share their ideas, too.
Your letter should be about your client first, then you and your new firm. I'd use "you" in the first sentence and focus on the benefits to your clients from your move. For example, "You've said you're interested in a broader range of investments. You can choose from many more options when you follow me to my new firm, XXX Financial. The concerns expressed by clients like you are a big reason behind my move. At XXX Financial, you'll benefit from…"
Make it easy to switch. Do anything legally possible to make the change easy. If you can fill out the paperwork, so all they need to do is sign, then do it.
Stress the benefits of continuity. It must be easier to continue working with the same advisor than to educate a new one from scratch.
Show that you know them well. No form letters, please. Personalize your letter, referring to things their new advisor at your old firm won't know.
Follow up with a phone call. Letters and emails are a great way to reach a large group of people quickly, but a phone call is more personal.
Readers, please help this advisor make the transition. Leave your suggestions as comments below.