How to Write Investment Commentary People Will Read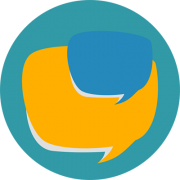 You invest a lot of effort in writing your quarterly client letter or commentary. Wouldn't it be great if your clients actually read it?
Writing about topics that will interest your clients—and packaging them in a reader-friendly way—will boost your return on investment.
You'll leave this one- to three-hour interactive program with tips you can apply immediately to
Generate and refine ideas for commentary that will engage your readers
Organize your thoughts before you write, so you can write more quickly and effectively
Edit your writing, so it's reader-friendly and appealing
Learn more about me or about my past speaking engagements.
Susan flew out to Omaha to provide a writing workshop for our investment team – and it was great! We had an engaging discussion and in the end we definitely learned some new techniques that will help us communicate more clearly with advisors and investors.
Susan spoke to the CFA Society of Colorado in April of 2015. Her talk was very engaging and informative. Based on the feedback we received from the attendees, a sold out crowd no less, her presentation hit the mark.  I would highly recommend having her speak to your group.
It's very hard to make investment commentary original. Susan does this. More importantly, she helps others do this. She teaches writing to investment professionals who may be more comfortable with numbers than words. But communications is critical to our business. Susan teaches basic blogging skills, like word-trees and outlining. But she is also a student of writing, drawing on many tools that I had quite frankly never heard of.
We had Susan give a seminar at our firm, and I was sorry that we couldn't have more of her time. People who work with her are well-rewarded for any time they spend.
We appreciated Susan's efforts in speaking to the CFA Institute – Baltimore. Her efforts were well-adapted to the short amount of time that we had, and everyone that I have talked to thought it was a quality presentation.
Susan's presentation to CFA Society South Carolina on "How to Write Investment Commentary People Will Read" covered everything from idea generation to tips on how to avoid common writing mistakes. I recommend Susan's presentation if you are considering offering soft skills as part of your programming schedule. She was very professional in her delivery of the content.