Did you know that if you use affiliate links on your blog or website, you should disclose that? Your affiliate links could be something as simple as an Amazon affiliate link to a book that you like and recommend? Basically, an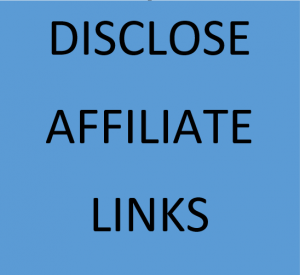 affiliate link is like an advertisement and should be labeled to make that clear.
The FTC's Endorsement Guides: What People Are Asking digs into the details of what the Fair Trade Commission wants you to do.
I have some Amazon Affiliates links on my blog. Here's the disclosure I'm using with them:
Disclosure: If you click on the Amazon link in this post and then buy something, I will receive a small commission. I only link to books in which I find some value for my blog's readers.
I have a similar disclosure for when I discuss books for which I've received free review copies.
I insert the disclosure whenever I create a new affiliate link. Another approach is to insert a disclaimer at the bottom of every blog post so you don't need to think about whether a disclosure is needed. This is what Michael Hyatt suggests in his chapter on "Comply with the FTC Guidelines" in Platform: Get Noticed in a Noisy World.
If you're struggling to understand the FTC rules for disclosing compensation, you're not alone. You have some big firms as company. Lord & Taylor ran into trouble with the FTC, as discussed in the L.A. Times in March 2016.
Have questions? Check the FTC website for their most recent guidance or consult your compliance professionals.
https://www.investmentwriting.com/newsite/wp-content/uploads/2016/02/Disclose-affiliate-links.png
503
548
Susan Weiner, CFA
https://www.investmentwriting.com/newsite/wp-content/uploads/2016/12/investmentwriting_logo_2016.png
Susan Weiner, CFA
2016-05-31 05:24:10
2016-05-23 11:43:11
Are your affiliate links in compliance?