Underlining headings in your written documents used to be common. That's no longer true, especially because underlined text now leads people to expect hyperlinks.
Underlining headings dates back to the days of typewriters. As Practical Typography says,
Underlining is another dreary typewriter habit. Typewriters had no bold or italic styling. So the only way to emphasize text was to back up the carriage and type underscores be­neath the text. It was a workaround for shortcomings in typewriter technology.
Please stop underlining headings, unless you want to prove that you're old-fashioned.
Old vs. new style of headings
Sample 1
This is what headings and text sometimes looked like in the old days:
Heading
This is the text under the heading.
Sample 2
Here's an easy, more modern style of heading:
Heading
This is the text under the heading.
When you compare Sample 1 with Sample 2, which makes it easier for you to focus on the heading? It's Sample 2.
That ease is important in encouraging readers to skim—rather than abandon—your content. That's important now that everyone's attention spans have shortened. If they continue skimming, perhaps they'll find a heading that tempts them to dig into the details of what you've written.
Use heading styles built into your software
If you only have one level of headings in your document, it's easy to make them all bold. But what if you have different levels of headings? You're most likely to need multiple levels in a long document like a white paper.
Different heading styles are built into many types of software.
For example, here is one style you can find in Microsoft Word's ribbon:



Here's what these styles might look like in a document: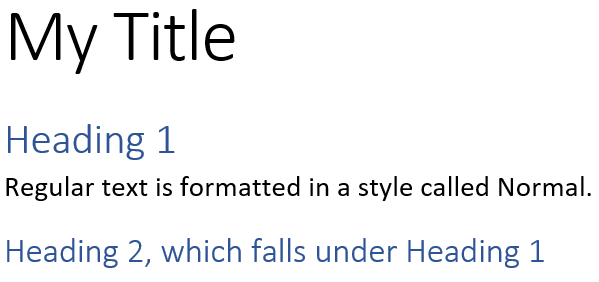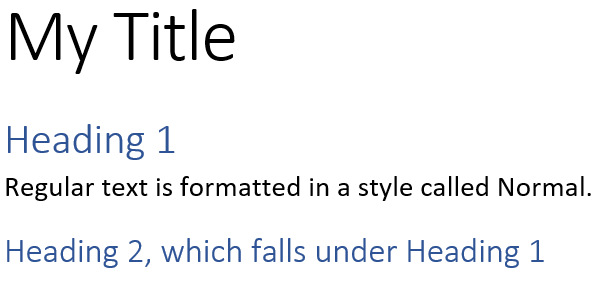 You can learn more about using styles in Microsoft Word on Microsoft's help page, starting with "Show or hide the ribbon in Office." (Depending on your version of Word, your steps to find and apply headings may differ.)
Styles can get pretty fancy, but I tend to stick with the basics. I prefer to devote more time to writing than design.
Microsoft Office isn't the only software with different styles for headings. You'll also find them in WordPress. Here's an explanation of headings in WordPress.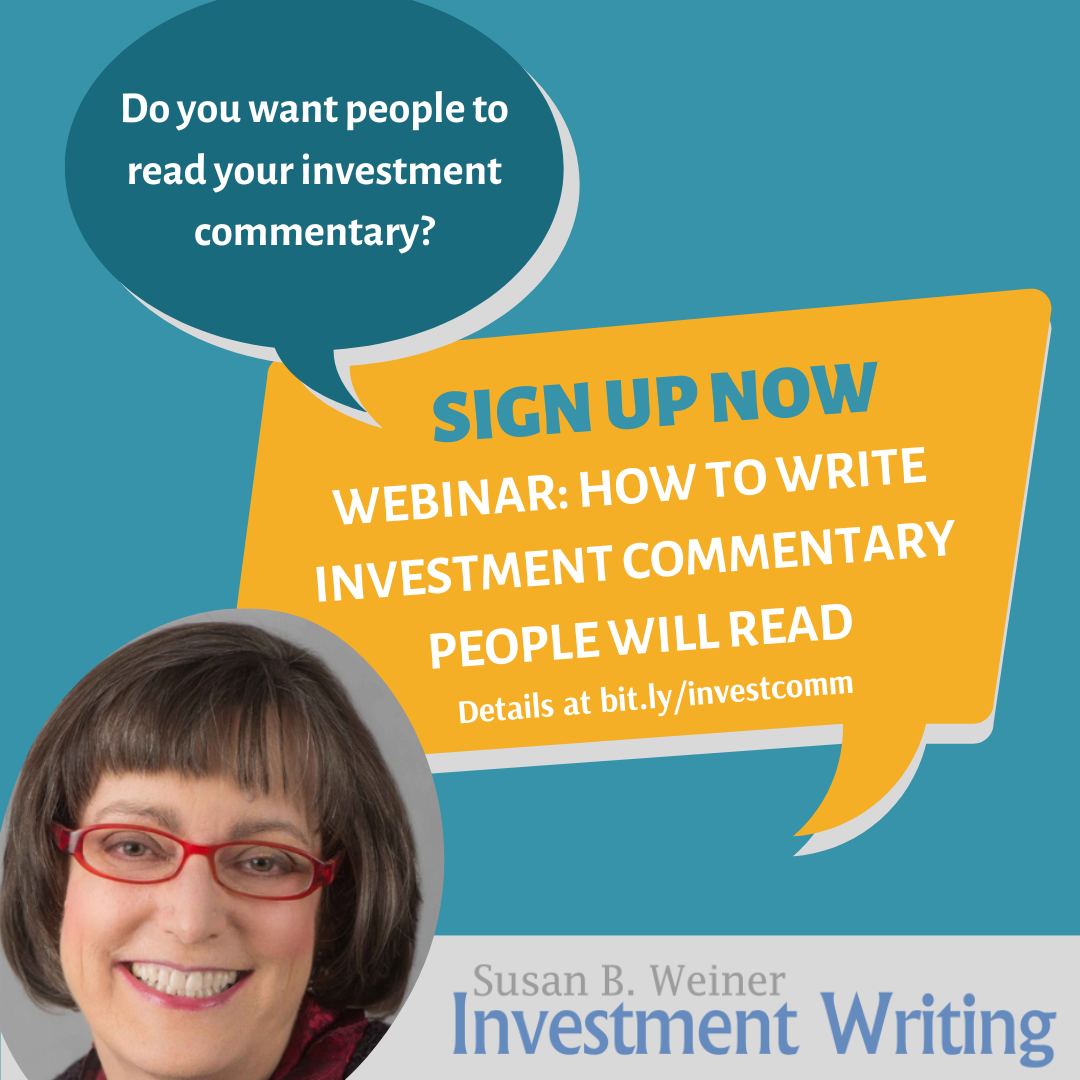 https://www.investmentwriting.com/newsite/wp-content/uploads/2017/05/change-1076218_1920.jpg
989
1920
Susan Weiner, CFA
https://www.investmentwriting.com/newsite/wp-content/uploads/2016/12/investmentwriting_logo_2016.png
Susan Weiner, CFA
2017-06-08 05:54:50
2022-11-22 20:24:16
Quit underlining headings in your documents!