Customized blogging workshop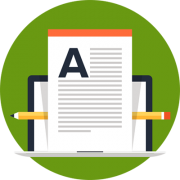 I present half-day workshops for companies that want to teach their bloggers to write better. Their content overlaps with my investment commentary programs, adding information about writing for the web.
Blogging Class:
How to Write Blog Posts People Will Read—next class starts Feb. 22, 2016
Improve your blogging skills with this five-week class. Learn more.
Early Bird rates end Jan. 22, 2016. Class starts Feb. 22, 2016.
TESTIMONIALS
What advisors say about me as a teacher of blog post writing:
"The class is great! I'm really getting a huge amount of value — there really is a process to writing."
"Loving the blog writing class I am taking with @susanweiner #FF"
"Susan's coaching is a classic case of 'under-promise, over-deliver.' I highly recommend her as a writing coach or teacher. Her coaching has improved the quality of writing in my blog posts. My writing skills were very rusty when we started. Susan's practical, insightful suggestions–along with her Blog Post Preparation Worksheet–have been an incredibly valuable resource."
What advisors say about other workshops I've developed and delivered:
"I found this presentation very helpful because it focused on key elements to being an influential but understandable advisor."
"Susan's presentation brought to life the benefits of better writing."
"Great tips for jump starting my client communications"
"Susan's presentation made me want to go back to my office and juice up my emails and letters."