A top technique of financial advisors who blog successfully
Financial advisors, don't post it and forget it.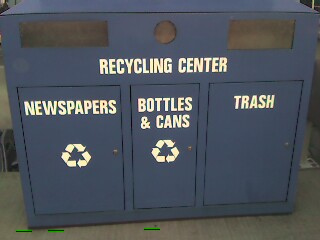 If the only thing you do with your blog posts is upload them to your blog, you limit your audience. Instead, recycle your content and make it available in other formats that your target market enjoys. Recycling is a powerful technique that helps financial advisors' ROI on blogging.
It's easy to expand your audience with a little extra effort, including
Offering an email subscription to your individual blog posts–Many people still prefer receiving their reading matter via email instead of visiting your blog, Twitter, or an RSS feed. Google Feedburner is a popular choice for bloggers who want to offer this option. Feedburner delivers each post individually.
Offering a monthly e-newsletter made up of articles from from your blog–This allows you to emphasize the posts of greatest interest to your target audience. You can also add content that appears only in your newsletter, to give blog readers an incentive to subscribe. You can use a service such as Constant Contact or MailChimp for newsletters.
Packaging posts into an e-book or special report–This is how I create Investment Writing Top Tips, the e-book that my new e-newsletter subscribers receive in appreciation of their subscriptions.
Post links to your posts via social media, including LinkedIn, Twitter, and Facebook. You'll find some of the details of how to use your LinkedIn status line in "Reader question: How do I post my investment commentary to LinkedIn?"
Printing out appropriate posts to share with clients, prospects, and referral sources–If you're meeting with a client whose main concern is saving for her children's college education, you'll make an impression if you can hand her some of your blog posts on that topic.
Turning blog posts into audio or video–I expanded on my original blog post content when I created my audiocast on "How to Guest-Blog on Personal Finance Or Investments." I may pick up some audience members who prefer to listen to content.
Turning your content into presentations–I remember the first time I turned my former employer's quarterly client letter into PowerPoint slides with graphs. It was the same old words, but the salespeople and relationship managers responded with such enthusiasm I felt as if I'd invented something brand new.
Do you recycle your posts in another way? Please share in the comments section.
If you're not already reusing your financial blog posts, start today!
https://www.investmentwriting.com/newsite/wp-content/uploads/2010/08/Brainstorm-ideas-for-your-publications.png
1080
1080
Susan Weiner, CFA
https://www.investmentwriting.com/newsite/wp-content/uploads/2016/12/investmentwriting_logo_2016.png
Susan Weiner, CFA
2010-08-10 06:29:49
2022-11-28 09:56:59
A top technique of financial advisors who blog successfully