Blogging buddies: Financial bloggers' secret weapons
A blogging buddy could save your blog.
You probably know a financial planner, investment manager, or wealth manager whose blog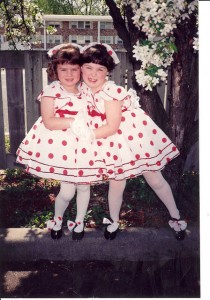 started off strong, only to peter away after a few months. If you work well with a coach or other outsiders holding you accountable, a blogging buddy can keep you on track.
How it works: Buddies 101
You and your blogging buddy set goals. For example, your goal could be to post weekly to your blog or to draft at least five posts per month.
Next, you schedule regular check-ins with your buddy to report on your progress. You can communicate by phone, email, or whatever works for you.
Often this accountability is enough to keep bloggers on schedule. If it's not, you can schedule brainstorming phone calls or meetings to break through your roadblocks. Sometimes talking about a problem will help you find a solution.
Taking it to the next level: Buddies 201
Advanced-level buddies give you feedback on your drafts in addition to holding you accountable.
Your buddy's value depends on their expertise. A fellow financial professional can critique the accuracy of your content. A referral source or prospect can assess how effectively your content communicates their WIIFM (what's in it for me). A good editor can tweak your grammar, punctuation, and writing style. If you're lucky, you'll find all of these skills in one person.
Potential buddy bonus
Find the right buddy, and you may gain a guest blogger in addition to accountability and editorial input. Blog posts from a non-competing financial advisor can relieve the grind of producing compelling posts week after week. The same thing goes for blog posts from professionals in allied fields. In fact, they can even draw more traffic to your blog.
Leave a comment below if you're a financial planning, investment management, or wealth management professional who seeks a blogging buddy. Perhaps you'll find a buddy among those who comment.
Image courtesy of Kevin Dooley via flickr
https://www.investmentwriting.com/newsite/wp-content/uploads/2016/12/investmentwriting_logo_2016.png
0
0
Susan Weiner, CFA
https://www.investmentwriting.com/newsite/wp-content/uploads/2016/12/investmentwriting_logo_2016.png
Susan Weiner, CFA
2010-09-28 06:51:04
2016-02-22 12:53:32
Blogging buddies: Financial bloggers' secret weapons