Guest post: "Would you like to know how financial advisors are choosing products?"
Investment marketers want to know what's driving financial advisor behavior, so I asked  Lisa Cohen, CEO of Momentum Partners, for a guest post.
Financial advisors, what do you think of the RepThinkTank findings that Lisa discusses? Are you–like the advisors whom she mentions–planning to increase allocations to emerging markets and international stocks?
Would you like to know how financial advisors are choosing
products and making investment decisions in this market?
By Lisa Cohen

We thought you might. We did too. The recently-released first report in the RepThinkTank Distribution Dynamics series provides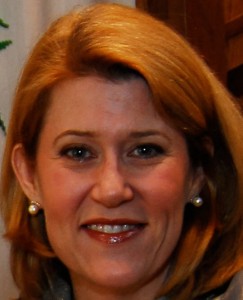 comprehensive information on investment selection and asset allocation trends. The study includes data from more than 1,000 financial advisors across all channels.
Key findings include:
Continued commitment to a short list of top managers and families (American Funds, Franklin Templeton, PIMCO), and
High regard for growing managers including Davis Investment Advisors, Ivy Investment Management, First Eagle Investment Management, and Thornburg Investment Management
Plans to increase allocations to Emerging Market Equities and International Core, among other asset classes, and to slightly decrease exposure to fixed income
Changing risk/return expectations and the financial crisis are a top driver of recent changes in the asset allocation of client portfolios
Advisors' median allocation across all channels to passive investments is 20%. Data suggests a growing appreciation for using passive investing as both a core allocation and as a way to adjust investor exposure to specific asset classes.
Use of third party portfolio construction tools by nearly a third of advisors in all channels. In light of advisors' anticipated increase in use of mutual fund wraps, this data suggests the continued outsourcing of asset allocation.
The complete report is available from any of the RepThinkTank partners and is priced at $7,500. RepThinkTank is an experienced, integrated team of leading financial services research, advisor practice management, and advisory firms. Learn more at www.repthinktank.com. You can contact Lisa at 866-995-7555.
https://www.investmentwriting.com/newsite/wp-content/uploads/2016/12/investmentwriting_logo_2016.png
0
0
Susan Weiner, CFA
https://www.investmentwriting.com/newsite/wp-content/uploads/2016/12/investmentwriting_logo_2016.png
Susan Weiner, CFA
2010-09-22 14:04:36
2013-01-01 17:14:46
Guest post: "Would you like to know how financial advisors are choosing products?"