"Has housing bottomed out?"–Karl Case and others on the U.S. housing market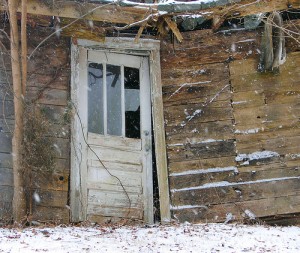 The U.S. housing market was the focus of a December 2 presentation to the Boston Security Analysts Society on "The U.S. Residential Housing Sector: Are We Near the Trough?" Scott B. Van Voorhis, lead real estate blogger for Boston.com, moderated a panel including Karl E. Case, founding partner, Fiserv Case Shiller Weiss, Inc.; Laurie Goodman, senior managing director, Amherst Securities Group, L.P.; and Brian Kinney, managing director, State Street Global Advisors.
Case neutral on near-term future of housing prices
Karl Case, who's well-known for his role in creating what's now known as the S&P/Case-Shiller Home Price Indices, said he's neither optimistic nor pessimistic about housing prices.
On one hand, Case is concerned about a potential fall in the number of home buyers if immigration falls and more adult children end up living with mom and dad. The 1990 census showed that we had 10 million people whom we didn't know we had, said Case. He'll feel discouraged if the 2010 census shows we've got a smaller population than expected due to a decline in immigration or other factors.
On the other hand, said Case, affordable house prices help.  You can buy a house today for half of what you would have paid on a monthly basis three years ago, he said. Low interest rates help, too.
In Case's opinion, the next one-and-a-half years are likely to see a 0% change in housing prices. If prices don't decline, we're happy, said Case. Moreover, "When prices begin to rise, it'll be a whole different ball game," he added. A small number of people coming into the market can have a big impact on prices because valuations are set by a small number of transactions. In "A Dream House After All," a September 2010 op-ed essay, Case said, "…a house is worth what someone is willing to pay for it. That's a very personal, emotional decision. And emotions can change on a dime."
House price decline of 5%-10% foreseen by Goodman and Kinney
Case's fellow panelists were more pessimistic, both projecting a house price decline of 5%-10%. Houses are affordable by traditional standards, said Goodman. However, that plus is offset by a huge number of houses and limited credit availability. This poses an obstacle to reform of Freddie Mac and Fannie Mae. Kinney agreed that reform will be a big challenge.
Geographic differences
Case pointed out that housing prices vary by region. For example, California suffered from a boom in house prices, but not an oversupply of housing. So it's recovering ahead of states such as Nevada and Arizona that overbuilt. However, California accounts for one-quarter of the nation's housing by value. That means as California goes, so goes the nation, according to Case. The state's house prices have been rising since the spring of 2009.
Foreclosure crisis calls for dramatic moves
Goodman made the point that the foreclosure crisis isn't over. She believes that about 95% of 5.2 million non-performing loans will eventually be liquidated. The government's measures have stretched out the foreclosure crisis, rather than solving it, she said.
Principal reduction for mortgage holders who are "under water" must be part of the solution, said Goodman. The Home Affordable Modification Program hasn't gone far enough, in her view. For the sake of the U.S. economy, the government should make principal reduction mandatory, she said.
She also suggested the following:
"Increase credit availability to borrowers."
"…[re-qualify] borrowers who are in a home they can't afford into one they can afford."
Offer immigrants "amnesty through an investment in housing."
What do YOU think is the solution?
I'm curious to learn your take on the housing market. Please leave your comments below.
For another perspective, check out "Could Your Children Buy Your House?" by David Glen. Dave, whom I was delighted to meet in person for the first time at yesterday's BSAS meeting, also discusses the panel.
Photo credit: cindy47452
https://www.investmentwriting.com/newsite/wp-content/uploads/2016/12/investmentwriting_logo_2016.png
0
0
Susan Weiner, CFA
https://www.investmentwriting.com/newsite/wp-content/uploads/2016/12/investmentwriting_logo_2016.png
Susan Weiner, CFA
2010-12-02 22:28:18
2016-09-08 14:22:12
"Has housing bottomed out?"–Karl Case and others on the U.S. housing market