Quotation websites for your writing
"What quotation websites do you recommend?" A friend's question in response to my discussion of "Famous quotes make your commentary memorable" prompted me to ask my virtual assistant to research quotation websites. I'm sharing the results of her research, along with my ideas for other ways to find quotes to spice up your writing.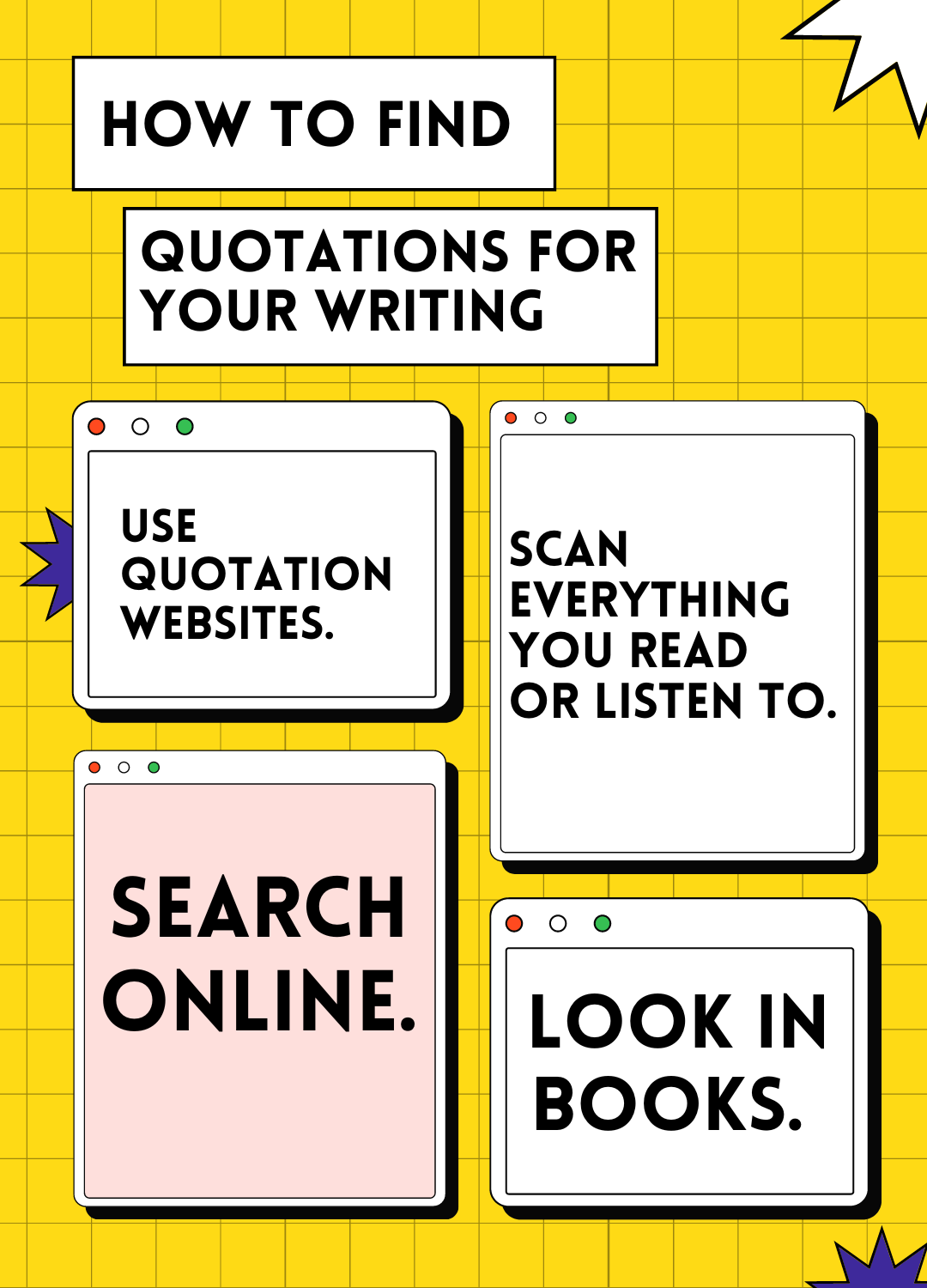 Quotation websites
My VA thinks BrainyQuote is the best of the bunch. It does have the most attractive appearance, and it's relatively light on distracting advertisements.
Here are the websites she identified, along with some sites I've identified since my VA's initial research.
Online searches
You can find quotations by doing an online search. Here's what I found when I did a Google search on "quotations about money."
This kind of search may help you to identify other websites that are good sources of quotations.
Some of the sites may be general. For example, Goodreads, a membership site, has a quotations page. The Goodreads quotes page is driven by members adding and tagging quotes they like. You can browse the quotes by their tags. When I checked, one of the top post for "money" was one that I doubt many financial professionals will use in their writing, except as an example of what not to do.
"Anyone who lives within their means suffers from a lack of imagination."
― Oscar Wilde
Cool Funny Quotes is a niche site with a humorous twist. Here are the site's money-related quotes. Like BrainyQuotes, it offers social-media-ready images of quotations.
If you're thinking in terms of visuals, Pinterest is another site to search. Here are Pinterest's quotes related to money.
Books
Some books are rich in useable quotes.
Buffett's Bites: The Essential Investor's Guide to Warren Buffett's Shareholder Letters by L.J. Rittenhouse has plenty of great quotes. Unfortunately, it lacks an index.
When you're looking for quotes, a Kindle or other e-reader may make your research easier. At a minimum, a great index will help.
Compile your own collection of quotations
If you enjoy using quotes in your writing, them save great quotations as you see them. You can find them in anything you read or listen to.
In the old days, I recommended scribbling them in a paper notebook. These days, it's probably more efficient to save quotes online in a Word document or an app like Evernote or OneNote.
Did they really say it?
Plenty of quotes are mistakenly attributed to famous people. I enjoyed reading a Wall Street Journal review of Garson O'Toole's Hemingway Didn't Say That.
The review introduced me to the Quote Investigator website, which explores the origins of famous quotes.
NOTE: updated on Jan. 17, 2021; March 8, 2022; Nov. 4, 2022; and Oct. 5, 2023.
https://www.investmentwriting.com/newsite/wp-content/uploads/2017/03/quote-1122421_1280.jpg
1280
1280
Susan Weiner, CFA
https://www.investmentwriting.com/newsite/wp-content/uploads/2016/12/investmentwriting_logo_2016.png
Susan Weiner, CFA
2023-10-05 16:32:13
2023-10-05 16:31:27
Quotation websites for your writing