My 2018 reading, with recommendations for you
Here are some of the books I read (or referred to) in 2018, divided by categories. I hope you find something useful in my reading.
Business
The Million-Dollar One-Person Business: Make Great Money, Work the Way You Like, Have the Life You Want by Elaine Pofeldt has an over-the-top title, but some good advice on picking a focus for your business and prioritizing.
Here's one quote that I liked:
Uncovering an idea that you will enjoy thinking about every day—whether that is when you are writing copy for your website or answering a customer's question about it—is the secret.
I feel that way about writing. I doubt that I'm going to turn my writing into a million-dollar business, but I could become more efficient with Pofeldt's tips.
Personal finance
Not Buying It: My Year Without Shopping by Judith Levine—Levine's story about her year of living frugally may give you ideas for topics to blog about. At one point, she's wearing $15 Nike slides, and writes, "Next to the vacationer strolling down the $40,000-a-night beach in her diamond flip-flops, I am Gandhi."
Personal organization
The Gentle Art of Swedish Death Cleaning by Margareta Magnusson—Like many people, I sometimes receive gifts that I don't need or want. I liked this statement by Magnusson:
If you receive things you don't really want from your parents or someone else who wants to reduce the number of their possessions in their home, you should be honest and say, "No, thank you. I don't have room for this." Just moving things someone does not want in their house to your house is not a good solution for anyone."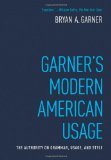 Reference books for writers
These two references will always be on my reading list.
* Associated Press Stylebook by Associated Press
* Garner's Modern American Usage by Bryan A. Garner—This has become a "go to" reference for me.
Upbeat books
Some people can be upbeat in the face of challenges that overwhelm others. Here are some examples.
Dying: a memoir by Cory Taylor—Taylor wrote this book in the year before she died from cancer. Anticipating her death, she says, "…my circumstances were less a cause for sorrow than an opportunity to feel thankful for my unearned good fortune."
Eyes Wide Open: Overcoming Obstacles and Recognizing Opportunities in a World That Can't See Clearly by Isaac Lidsky—Lidsky's TED talk, "What reality are you creating for yourself?" is on my to do list, but I may never get to it because I prefer written to video content. Lidsky went blind, and built a successful career. I liked the first part of the book, where he tells his personal story, the best. The book isn't as compelling when he speaks more broadly about how you can apply the lessons from his life.
The Happiness Hypothesis: Finding Modern Truth in Ancient Wisdom by Jonathan Haidt
How to Live Well with Chronic Pain and Illness: A Mindful Guide by Toni Bernhard—Bernhard has a friendliness practice. She says, "When I leave the house, I resolve to be friendly to everyone I see, including people I don't know. I look at each person who comes into view and silently say, 'May you have a lovely day' or 'I hope this day will be fun for you.'" I'd like to try this. As Bernhard says, "Kindness to another person, even if we only offer a heartfelt smile, takes us out of being preoccupied with out own lives." Is there anyone who couldn't benefit from that?
Writing
How to Write and Present Technical Information by Charles H. Sides. This book has inspired some posts for my blog.
Making Your Case: The Art of Persuading Judges by Antonin Scalia and Bryan A. Garner. I refer to this book in several 2018 blog posts.
Looking for more recommendations?
For more recommendations, see my reading list from 2017.
Disclosure:  If you click on an Amazon link in this post and then buy something, I will receive a small commission. I link only to books in which I find some value for my blog's readers.
https://www.investmentwriting.com/newsite/wp-content/uploads/2018/01/em-dash-vs-en-dash-oh-my-blog-2.jpg
840
840
Susan Weiner, CFA
https://www.investmentwriting.com/newsite/wp-content/uploads/2016/12/investmentwriting_logo_2016.png
Susan Weiner, CFA
2018-11-13 05:13:05
2018-10-05 19:17:20
My 2018 reading, with recommendations for you