Business plans for financial planners: Low-cost options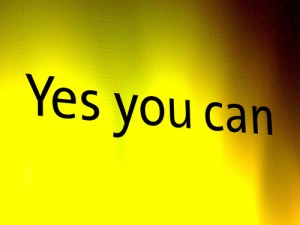 A business plan can help you launch your new financial advisory or investment management business so it's destined for success. Or it can help you ratchet up the growth of a business that's lagging.
Gwen Moran, co-author of The Complete Idiot's Guide to Business Plans, said, "The process of mapping out a business plan can save time and money while helping financial planners identify potential opportunities or pitfalls. The process of running a business can be a frenetic experience. It is only when we take ourselves out of the day-to-day and look at the direction and needs of the business that we get a clearer vision of the best next steps."
Here are some low-cost resources for business plans.
1. "Two Page Mini Business Plan"
Brian Plain (@oakparkplanner) said, "Check out @ProsperousCoach Mini Business Plan template. I used it for my 2011 plan &… liked it." The formal name of this plan is the Two-Page Mini Business Plan. It's offered by Suzanne Muusers of Prosperity Coaching. Suzanne coaches financial advisors and has guest blogged for me about "The Lost Art of the Thank You Card."
2. Financial marketer Kristen Luke's blog
Kristen Luke's blog, Wealth Management Marketing, doesn't offer a formal business plan. But you'll find a wealth of practical advice on her site, including some useful worksheets.
3. "Professional's Planning Procedure"
A Twitter friend recommended Professional's Planning Procedure from Kinder Brothers International (KBI). The KBI website describes this 20-page publication as "An extremely practical and positive, step-by-step guide for the Sales Professional's annual goal setting along with an action plan for attaining those goals."
4. Complete Idiot's Guide to Business Plans
Writing about The Complete Idiot's Guide to Business Plans, Moran told me, "While writing this book, my co-author and I were very careful to include key questions and points that are relevant to any business–even those not seeking external loans or investment. We believe a business plan can be a very important management tool, providing a way to monitor growth, evaluate personnel needs, track sales and marketing results, and generally 'take the temperature' of the business."
Gwen is a writer whom I've gotten to know through some professional writers' organizations.
Have you written your 2011 business plan?
https://www.investmentwriting.com/newsite/wp-content/uploads/2016/12/investmentwriting_logo_2016.png
0
0
Susan Weiner, CFA
https://www.investmentwriting.com/newsite/wp-content/uploads/2016/12/investmentwriting_logo_2016.png
Susan Weiner, CFA
2011-01-11 17:35:58
2013-08-13 07:06:33
Business plans for financial planners: Low-cost options