Cautious optimism on emerging market stocks from SSgA's Hoguet
Emerging markets have been hot enough that the CFA Institute organized a one-day conference on the topic, held in Boston on October 19.
Here's how George Hoguet, global investment strategist specializing in emerging markets at State Street Global Advisors, summed up his outlook when he spoke about "Decoupling or Contagion: How Will Fiscal Consolidation in Developed Markets Impact Emerging Markets?":
The Great Recession has enhanced the secular case for investing in emerging markets, but the reduction in potential GDP growth in many developed markets will negatively impact emerging markets.
One of Hoguet's comments resonated with me more than the others: "Japan as Number 1 is a reminder of the difficulty of long-term forecasting."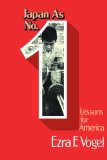 As a former teaching assistant for author Ezra Vogel, I remember the uproar about Japan's predicted domination of the global economy. The Land of the Rising Sun had seemed unstoppable, which worked to my benefit when I led training seminars on "How to Do Business with the Japanese." My, how times have changed.
Another warning from Hoguet: Economic growth does not necessarily lead to superior investment returns, as Korea shows. Still, he suggested that investors focus on large economies with sustainable domestic demand. He also recommended that investors overcome their home-market bias to market-weight emerging markets and be open-minded about newer types of investments, such as farm land and long-short funds.
One of the many pluses mentioned by Hoguet was that debt/GDP ratios are lower for emerging markets than for developed countries. In addition, current emerging markets are not "demanding" at about 13-times-earnings for the next 12 months,
"We're not in a bubble yet," concluded Hoguet.
https://www.investmentwriting.com/newsite/wp-content/uploads/2016/12/investmentwriting_logo_2016.png
0
0
Susan Weiner, CFA
https://www.investmentwriting.com/newsite/wp-content/uploads/2016/12/investmentwriting_logo_2016.png
Susan Weiner, CFA
2010-10-20 14:51:46
2013-01-01 18:03:51
Cautious optimism on emerging market stocks from SSgA's Hoguet