Email and the mystery of the missing agreement
"Where's my contract?" A friend's question about his missing contract inspired this post about the value of structuring your emails properly. The email's details have been changed in my account. I don't believe in embarrassing people, especially since I've made so many mistakes myself.
Client email problem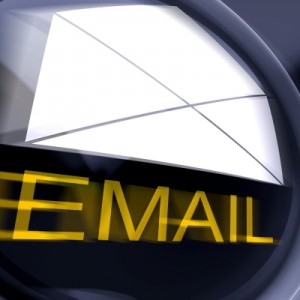 The problem started when my friend sent a polite, friendly email with the terms of his agreement with his new client. They'd discussed the terms in a friendly telephone conversation, so he didn't expect any problems. But a week passed with no follow-up communication from the new client. What went wrong?
I immediately suspected a problem that I've encountered in financial advisor emails that I've reviewed as part of the research for my presentation on "Writing Effective Emails." The email was too polite and friendly.
Here's how I imagine the email might have started:
It was so nice speaking with you today. I look forward to working with you on X, Y, and Z.
It's a great idea to summarize your conversation with the client in your email. However, email readers tend to focus most on the beginning of an email. My friend's recipient may never have reached the part of the newsletter where he asked her to reply with an email confirming that she accepted his terms.
In other words, the email didn't make it easy for the reader to grasp what action was required.
Client email solution
Two changes could have boosted the likelihood that my friend would receive the response he desired.
Put the desired action in the subject line. For example, "OK? Terms for our project."
Request the desired action at the top of your email. For example, "Please confirm your agreement to the terms by DATE1 so I can begin work by DATE2."
This kind of email makes it easy for the recipient to understand what you want from him or her. You're showing respect for the person's time by clearly specifying the next step.
This kind of action-oriented email may seem cold to you. But it gets results. Also, you can drop the warm and fuzzy content into your email in a less prominent position. You don't have to come across like a robot when you write action-oriented emails.
My client email confession
I confess that I sometimes put a positive sentiment, such as "Thank you" at the top of my action-oriented emails. I also soften my demands by writing something like "When you get a chance, please confirm receipt of my invoice."
However, I try to balance that by naming an action in my email subject line.
Whether you're all business or incorporate some niceness, please write in a way that highlights the next step that your email recipients should take. You'll make their lives easier and you'll get more of the results that you desire.
Image courtesy of Stuart Miles/FreeDigitalPhotos.net
https://www.investmentwriting.com/newsite/wp-content/uploads/2016/02/email.jpg
400
400
Susan Weiner, CFA
https://www.investmentwriting.com/newsite/wp-content/uploads/2016/12/investmentwriting_logo_2016.png
Susan Weiner, CFA
2016-05-24 05:34:22
2016-05-24 10:28:11
Email and the mystery of the missing agreement