This year I devoted much of my serious reading time to learning more about race through nonfiction and fiction. I also grappled with some issues of race on my blog in "How to edit articles about Black people" and "Working with a sensitivity reader."
Race—nonfiction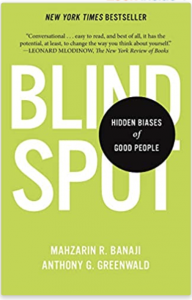 Blindspot: Hidden Biases of Good People by Mahzarin R. Banaji—I also enjoyed a Zoom presentation by Banaji, which I wrote about in my NAPFA Advisor column.
Born a Crime: Stories from a South African Childhood by Trevor Noah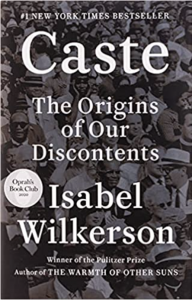 Caste: The Origins of Our Discontents by Isabel Wilkerson—this is a very powerful book.
Don't Let It Get You Down: Essays on Race, Gender, and the Body by Savala Nolan
Mediocre: The Dangerous Legacy of White Male America by Ijeoma Oluo
The Memo: What Women of Color Need to Know to Secure a Seat at the Table by Minda Harts
Memorial Drive: A Daughter's Memoir by Natasha Trethewey
So You Want to Talk About Race by Ijeoma Oluo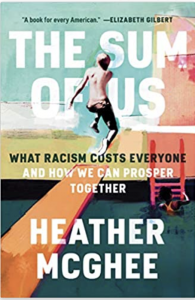 The Sum of Us: What Racism Costs Everyone and How We Can Prosper Together by Heather McGhee—this book is upbeat about what people can achieve by working together.
Uncomfortable Conversations with a Black Man by Emmanuel Acho
Race—fiction
Behold the Dreamers by Imbolo Mbue
The Kindest Lie by Nancy Johnson
One of the Good Ones by Maika Moulite
Sing, Unburied, Sing by Jesmyn Ward
Such a Fun Age by Kiley Reid
Memoir
Dinner with Edward: A Story of an Unexpected Friendship by Isabel Vincent
The Honey Bus: A Memoir of Loss, Courage and a Girl Saved by Bees by Meredith May
The Unwinding of the Miracle: A Memoir of Life, Death, and Everything That Comes After by Julie Yip-Williams
Baking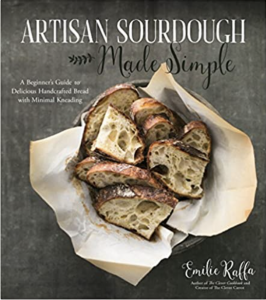 Artisan Sourdough Made Simple: A Beginner's Guide to Delicious Handcrafted Bread with Minimal Kneading by Emilie Raffa—this is my favorite sourdough bread book because the author's blog got me started on my sourdough journey after I received a gift of sourdough starter from my local Buy Nothing group. Also, the bagel recipe in this cookbook turned out well.
Baking Sourdough Bread: Dozens of Recipes for Artisan Loaves, Crackers, and Sweet Breads by Göran Söderin
The Elements of Pizza: Unlocking the Secrets to World-Class Pies at Home by Ken Forkish
Flour Water Salt Yeast: The Fundamentals of Artisan Bread and Pizza by Ken Forkish
The Sullivan Street Bakery Cookbook by Jim Lahey
Super Sourdough by James Morton
Personal growth
Big Friendship: How We Keep Each Other Close by Aminatou Sow, Ann Friedman
The Blue Zones: 9 Lessons for Living Longer From the People Who've Lived the Longest by Dan Buettner
Overwhelmed: Work, Love, and Play When No One Has the Time by Brigid Schulte—I quit reading this book partway through because it felt focused on mothers. Skip it if you're not a mother.
Together: Why Social Connection Holds the Key to Better Health, Higher Performance, and Greater Happiness by Vivek H. Murthy
Writing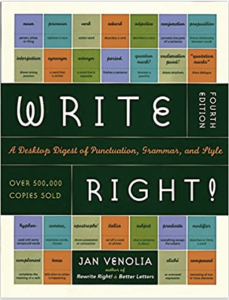 Write Right! by Jan Venolia—similar to Edit Yourself by Bruce Ross-Larson, which I mention in my "My five favorite reference books for writers," this is a reference book that's approachable for folks who aren't professional word nerds.
Other nonfiction
The Devil's Financial Dictionary by Jason Zweig—this is an entertaining, somewhat snarky, and informative book by an insightful columnist for The Wall Street Journal.  Because of its snark, I'm not sure if it really belongs under "nonfiction." For example, it defines "fair-value pricing" as "a guess." My impression is that definition sometimes but doesn't always apply. However, I think students of financial services who already understand most of the vocabulary will be amused as they leaf through the book's pages. Zweig writes, "…the definitions presented here should not—quite—be taken as literally true. But most of them are very close; no matter how cynical you are about Wall Street, you aren't cynical enough."
The Light of Days: Women Fighters of the Jewish Resistance by Judy Batalion
Stranger in the Shogun's City: A Japanese Woman and Her World by Amy Stanley—having earned a Ph.D. in Japanese history, I like to read about Japan occasionally
Other fiction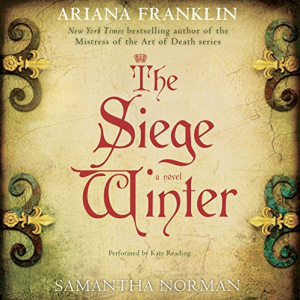 At the End of the Matinee by Keiichirō Hirano—this is another book I enjoyed partly for its connection with Japan.
The Siege Winter by Ariana Franklin—this was my favorite mystery in 2021. I also greatly enjoyed the Ruth Galloway mystery series, including A Dying Fall, by Elly Griffiths.
Under the Midnight Sun by Keigo Higashino—another Japanese author's book
https://www.investmentwriting.com/newsite/wp-content/uploads/2021/11/Blog-post-images-21.png
1080
1080
Susan Weiner, CFA
https://www.investmentwriting.com/newsite/wp-content/uploads/2016/12/investmentwriting_logo_2016.png
Susan Weiner, CFA
2021-11-23 05:12:24
2021-11-10 15:06:34
My 2021 reading with suggestions for you