Here's a list of some of the books I read during 2019.
In the writing section, I most enjoyed the practical books by Bryan Garner and John Trimble. Those books are good choices for people developing their approaches to the writing process. On a personal level, I most enjoyed Katy Butler's The Art of Dying Well: A Practical Guide to a Good End of Life.
This list doesn't include any of the fiction I read. I confess to reading mysteries to unwind. In 2019, I particularly enjoyed Leighton Gage's Chief Inspector Mario Silva mysteries, which are set in Brazil.
Writing
Cut It Out: 10 Simple Steps for Tight Writing and Better Sentences by Laura Swart—Swart gives great examples that help you understand how to tighten your writing. Her vignettes about different Canadian features give this book a distinctive flavor. Her book inspired my post on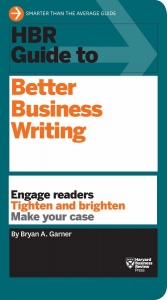 Limit your use of the progressive tense.
Dreyer's English: An Utterly Correct Guide to Clarity and Style by Benjamin Dreyer—This is an entertaining read that prompted my post on Contractions: Use or avoid in formal writing?
HBR Guide to Better Business Writing by Bryan A. Garner—if you ask me to recommend buying one writing book from this list, I would recommend this one. It gave me ideas for several blog posts, including  my upcoming post 4 tips for trimming extra words  (to be published Dec 17, 2019)  and Can chronology improve your email?
The Midnight Disease: The Drive to Write, Writer's Block, and the Creative Brain By Alice W. Flaherty—This book inspired my posts on Must you be inspired to write? and Professional writers vs. amateur writers.
Semicolon: The Past, Present, and Future of a Misunderstood Mark by Cecelia Watson—Based on the title, I thought I'd like this book. However, it didn't have enough practical tips for me. It's not a bad book, it's just not right for me.
Working: Researching, Interviewing, Writing by Robert A. Caro—I didn't find any practical writing tips, but the book's discussion of how Caro did research on subjects like LBJ and Robert Moses was fascinating.
Writing is My Drink: A Writer's Story of Finding Her Voice (and a Guide to How You Can Too) by Theo Pauline Nestor—This book is oriented to memoir and fiction writers, but I still enjoyed it. As I discussed in Boost your writing productivity with Theo Pauline Nestor, the book got me thinking about how I sometimes derail my work.
Writing with Style: Conversations on the Art of Writing by John R. Trimble—This book has inspired a couple of blog posts that you'll see in the coming months.
Marketing
Networking for Nerds: Find, Access and Land Hidden Game-Changing Career Opportunities Everywhere by Alaina G. Levine—This book has lots of great suggestions, especially for new networkers in STEM fields. It was too basic for me.
The Nonfiction Book Publishing Plan: The Professional Guide to Profitable Self-Publishing by Stephanie Chandler and Karl W. Palachuk—This book covers the basics of book publishing and marketing. It's a good overview.
Your One Word: The Powerful Secret to Creating a Business and Life That Matter by Evan Carmichael—This book got me momentarily excited about identifying one word to represent the value I offer as a writer and editor. However, now I can't even remember what that word was.
Self-improvement
The Art of Dying Well: A Practical Guide to a Good End of Life by Katy Butler. The author provides many steps people can take in their 50s and 60s to live longer and better. I wrote about this book in my November 2019 "From the Editor" column for the NAPFA Advisor.
Atomic Habits by James Clear—I think financial professionals will be able to relate to the section on "Your habits can compound for you or against you." We're used to the idea of how powerful compounding can be over time for savings. Clear says that small positive changes in your habits can also be very powerful over time. He discusses the positive compounding of productivity, knowledge, and relationships, as well as the negative compounding of stress, negative thoughts, and outrage.
Digital Minimalism: Living Better With Less Technology by Cal Newport—While reading this book, I cut down on my social media and smartphone time. If you need a little extra motivation, this book can help.
Just Sit: A Meditation Guidebook for People Who Know They Should But Don't by Sukey Novogratz—This is a heavily illustrated, unintimidating book about meditation. It might be good as an introduction for someone who has never meditated.
Mindset: The New Psychology of Success by Carol S. Dweck—I believe in the power of one's mindset, but this book didn't excite me.
The Power of a Positive No: Save The Deal Save The Relationship and Still Say No  by William Ury—Helpful tips on negotiating that you can use at work or at home.
When by Daniel Pink—This book got me excited about trying to take advantage of my circadian rhythms when working.
Looking for more recommendations?
For more recommendations, see my reading list from 2018.
Disclosure:  If you click on an Amazon link in this post and then buy something, I will receive a small commission. I link only to books in which I find some value for my blog's readers.