Escape your fears: A writing topic for financial advisors
"That guy looks like he wants to escape," I yelled to my husband. I was joking about the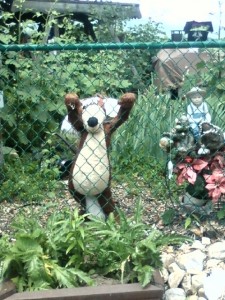 stuffed animal climbing up the fence along the Ashuwillticook bicycle trail. However, the sight made me think about how appealing escape is for most people.
You can offer escape in your blog posts. To pick your topic, just fill in the blank for what you can help readers escape. It could be escape from debt, stock market volatility, or anything else that worries your readers.
Put "escape" in your title so it's clear what you're offering.
What kind of escape do you offer?
Please share a link to your financial blog post exploring this theme.
For cyclists who escape to western Massachusetts
If you ever get a chance to bicycle in the Berkshire Hills, I recommend the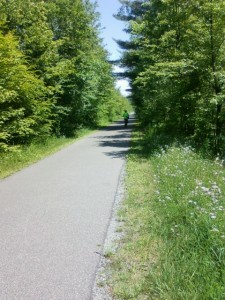 Ashuwillticook Rail Trail from Adams to Cheshire where I saw the "escapee" of this blog post. This pleasant trail runs along water most of the way. You may hear spring peeper frogs as my husband and I did. The Daily Grind in Adams makes a good reuben sandwich.
https://www.investmentwriting.com/newsite/wp-content/uploads/2012/07/0616121357.jpg
640
480
Susan Weiner, CFA
https://www.investmentwriting.com/newsite/wp-content/uploads/2016/12/investmentwriting_logo_2016.png
Susan Weiner, CFA
2012-08-28 07:22:02
2015-09-04 11:17:03
Escape your fears: A writing topic for financial advisors