Guest Post: "Math and the Gender Gap: Does it affect financial planning?"
My friend Laura Laing has written a book that demystifies math. She also writes an entertaining blog about math. I'm delighted to share her guest post about women, math, and financial planning.
If you've ever encountered math anxiety among your clients, Laura and I would like to hear about how you tackled it.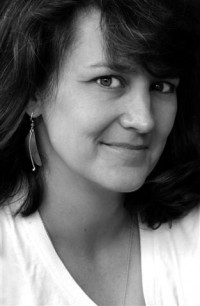 Math and the Gender Gap: Does it affect financial planning?
By Laura Laing
So let's get one thing straight right away: men are not inherently better at math than women. And as our mothers and grandmothers and daughters have shown, women are not inherently bad at managing their finances.
But there are some ways that men and women experience and perhaps think about math differently. And those differences may affect how they approach financial decisions.
Math anxiety
Some research has shown that women are more likely to experience math anxiety than men.  And that math anxiety can translate to insecurity with financial decisions.  If a client feels helpless when faced with a math problem, the same can happen in situations involving money and planning.
Gender stereotypes
Even if women don't feel anxious about math, they may buy into the myth that women are naturally bad at math.  This idea is often planted at a very young age, and the notion is reinforced by the fact that, relatively speaking, there are few women in science, technology, engineering and mathematics (STEM) fields.
Educational experiences
And then there's the backlash.  If girls are more anxious and somehow believe that they're not good at math, it stands to reason that they aren't always able to take full advantage of their math education.  This is a kind of self-fulfilling prophesy, and we end up with women who not only think they're not good at math but haven't done enough math to know for sure.
What's the point?
None of this is to say that all women lack confidence in their math skills or that all men are terrific mathematicians.  And certainly the next generation will be better off.  But when working with clients on setting financial plans, it can pay to recognize signs of math anxiety and insecurity.  The good news is that women are generally very forthcoming with their fears. But in case she's not—or you have a male client who's spooked by math—here are some signs:
Becoming suddenly talkative or suddenly quiet
Avoiding a particular topic.
Not making eye contact.
Skipping appointments or refusing to make decisions.
Letting the partner or spouse do all of the talking.
What can you do about it?
If you think that your client might be experiencing some anxiety, it helps to slow down. Look for easy ways to connect the math to your client's situation.  Instead of writing
out formulas or using graphs, try explaining the concepts in terms of the client's goals.  But don't be afraid to do a little teaching, as well.  If a graph is the best tool, take time to define the axes and the units being measured.
Whether you're working with men or women, your clients may stumble with the math involved in financial planning.  Recognizing this, you can help cut through their anxiety and assist them in making solid and profitable financial plans.
Laura Laing is the author of Math for Grownups, a funny, easy-to-understand and practical guide to how adults use math in everyday life.  She also blogs at www.mathforgrownups.com.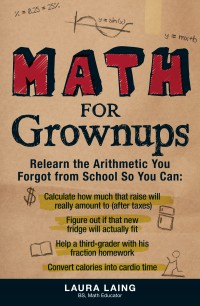 https://www.investmentwriting.com/newsite/wp-content/uploads/2016/12/investmentwriting_logo_2016.png
0
0
Correna Wood
https://www.investmentwriting.com/newsite/wp-content/uploads/2016/12/investmentwriting_logo_2016.png
Correna Wood
2011-08-23 06:54:36
2013-01-01 18:39:02
Guest Post: "Math and the Gender Gap: Does it affect financial planning?"