Secret of regular blogging
In 2010, a portfolio manager told me his most powerful tip for blogging on a regular schedule:
This speech recognition software transcribes his words, so he need not type his first draft. This is a great time saver.
Back then, Dragon software was your main option for automated transcription of whatever you said. Since then, your options have multiplied. Your smartphone probably offers a voice assistant that can transcribe your speech. There are also options from third parties, such as Otter.ai or the automated transcription service from Rev.
If automated transcription services' errors, such as typing "NASA allocation" for "an asset allocation," are too annoying, you can hire a human transcriptionist.
The bottom line: If dictation helps you to write more regularly or quickly, use it.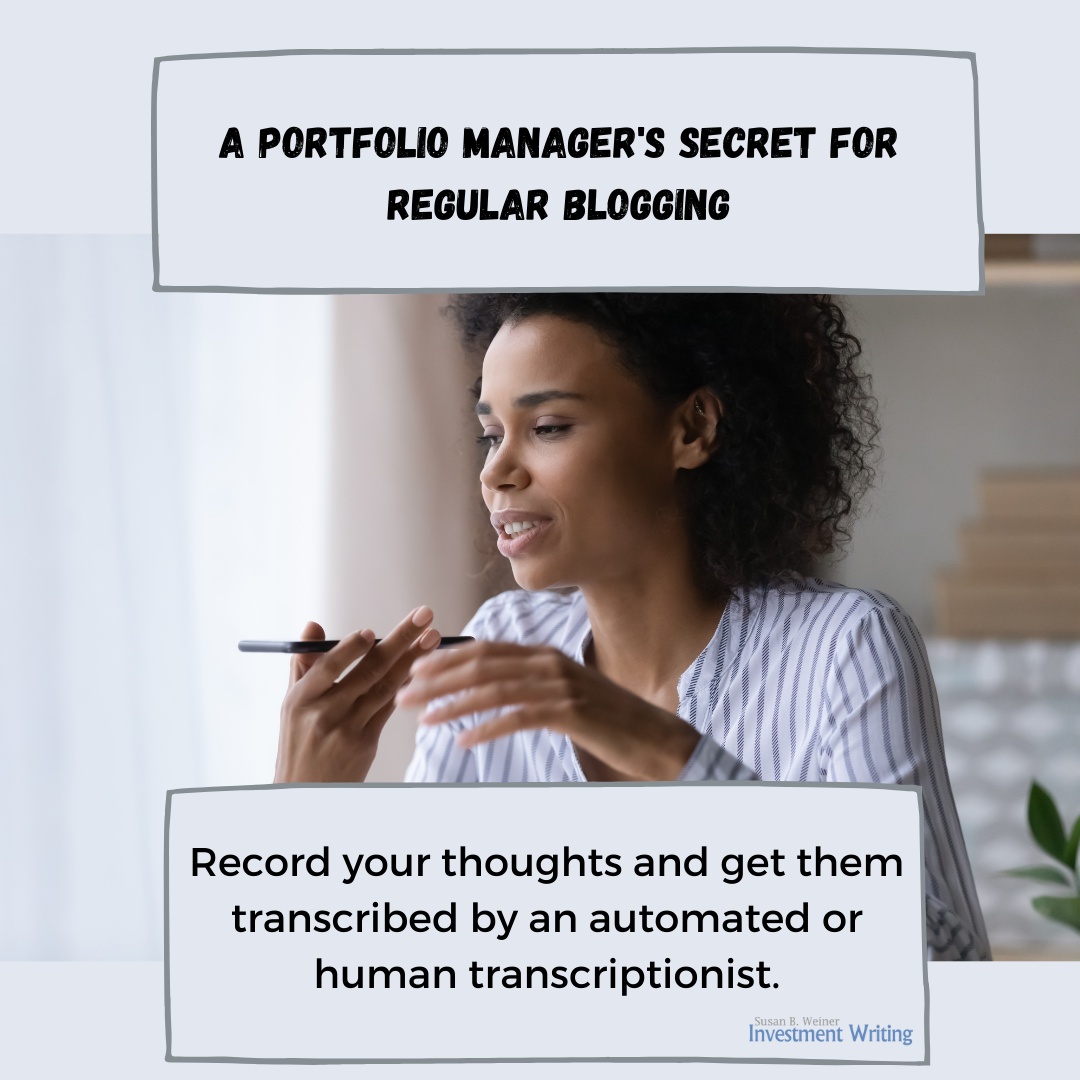 Note: This was updated in February and November 2021.
https://www.investmentwriting.com/newsite/wp-content/uploads/2010/07/A-portfolio-managers-secret-for-regular-blogging.png
1080
1080
Susan Weiner, CFA
https://www.investmentwriting.com/newsite/wp-content/uploads/2016/12/investmentwriting_logo_2016.png
Susan Weiner, CFA
2022-01-11 11:00:20
2022-08-25 15:57:58
Secret of regular blogging