LinkedIn's fatal flaw for financial advisor compliance
LinkedIn has a whopping flaw for advisors who'd like to keep their compliance officers 100% happy, and there's no solution in sight. At least, not to my knowledge.
The problem is records retention, which is at the heart of conservative management of compliance risks from advisor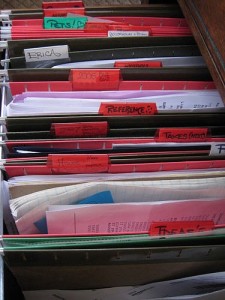 communications. Much of what you post to LinkedIn can be automatically saved and archived using solutions provided by third-party vendors. But there's no way to do this for messages sent via LinkedIn.
How to cope with LinkedIn's weakness
If you're a solo financial advisor who's not subject to rigorous compliance controls, you may use one of the following approaches:
Taking the risk of neither automatically nor manually archiving messages
Manually copying your LinkedIn messages to your corporate email account, which I assume is automatically archived, by clicking on "Include others on this message" and then checking the "Send me a copy" box below the message.
Avoiding the use of LinkedIn messages, although the LinkedIn message function cannot be disabled–at least not to my knowledge
If you work for a large, conservative organization, your compliance department may ban you from using LinkedIn. I know this happens.
What's the problem?
The barrier to solving this LinkedIn message problem may lie with LinkedIn, according to a communication from the @Backupify Twitter account. But I'm not sure if this is a challenge specific to Backupify or to all vendors.

Meanwhile, I must thank @BillWinterberg of FPPad for connecting me with Backupify.
To back up what you can on LinkedIn
In the meantime, if you're looking for a partial solution, Arkovi backs up most of LinkedIn. I believe that some of the firms listed in my blog post on "FINRA/SEC compliance for bloggers," such as Smarsh and Socialware, also tackle this problem.
Please tell me if I've overlooked a solution. I'd like to share it with my readers. Meanwhile, check with your compliance professional about how to keep them satisfied as you use LinkedIn. You CAN do it.
https://www.investmentwriting.com/newsite/wp-content/uploads/2016/12/investmentwriting_logo_2016.png
0
0
Susan Weiner, CFA
https://www.investmentwriting.com/newsite/wp-content/uploads/2016/12/investmentwriting_logo_2016.png
Susan Weiner, CFA
2010-10-21 07:29:22
2010-10-20 20:47:10
LinkedIn's fatal flaw for financial advisor compliance