Here are some of the most interesting, helpful books that I read during 2023. I hope you'll find some titles that interest you.
Writing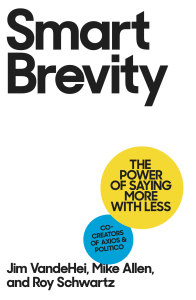 Making Numbers Count: The Art and Science of Communicating Numbers by Chip Health and Karla Starr. This book has great examples of effective communication with numbers.
Rebel with a Clause: Takes and Tips from a Roving Grammarian by Ellen Jovin
Smart Brevity: The Power of Saying More with Less by Jim Vandehei, Mike Allen, and Roy Schwartz—The premise of this book resonates with me.
Stories That Stick: How Storytelling Can Captivate Customers, Influence Audiences, and Transform Your Business by Kindra Hall—This is an excellent book about how to write compelling stories to use in your marketing. The author providers practical rules and plenty of illustrations of how to apply them.
Watch Your Language! Mother Tongue and Her Wayward Children by Robert Gorrell—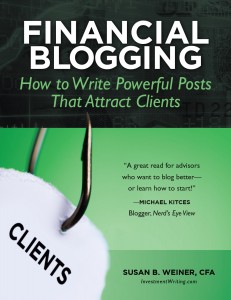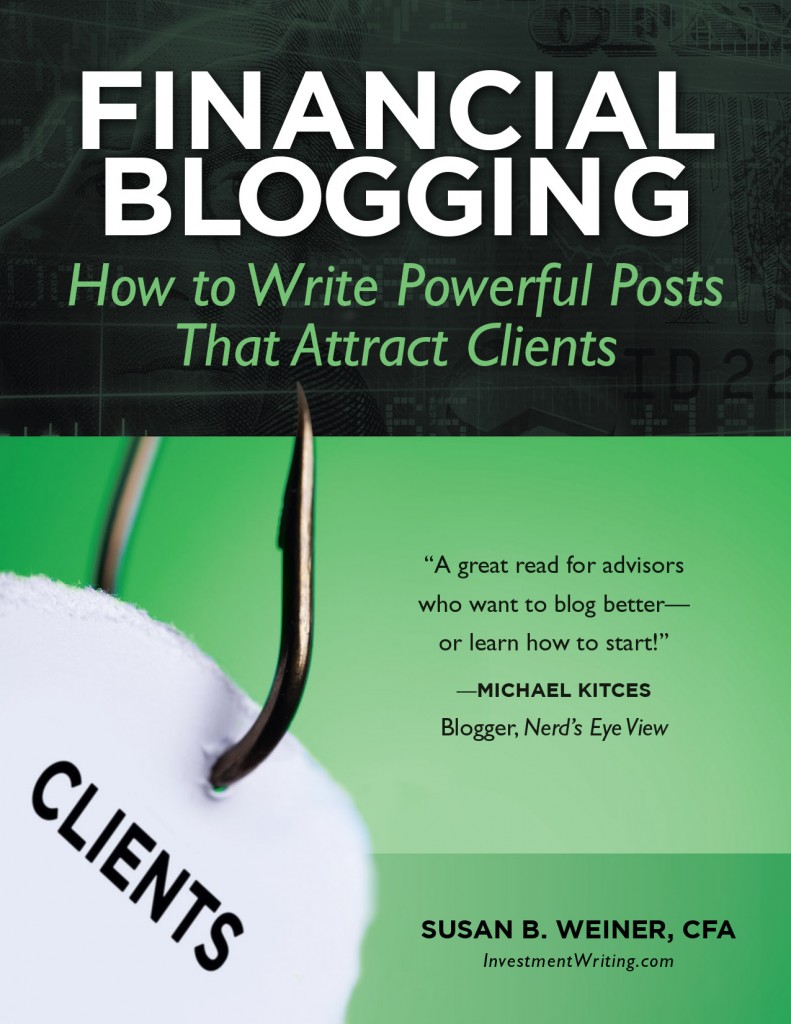 This book will interest those of you who enjoy learning about the history of English-language grammar and style. I prefer books that focus on helping me to write better, so this book isn't for me.
By the way, if you want to improve your financial writing, check out my book, Financial Blogging: How to Write Powerful Posts That Attract Clients. Although it focuses on blogging, it teaches you a process you can apply to any type of writing.
Race
The Conversation: How Seeking and Speaking the Truth About Racism Can Radically Transform Individuals and Organizations by Robert Livingston
Finding Me by Viola Davis
How to Slowly Kill Yourself and Others in America by Kiese Laymon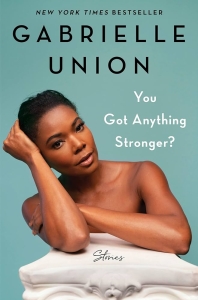 Koshersoul: The Faith and Food Journey of an African American Jew by Michael W. Twitty
You Got Anything Stronger? by Gabrielle Union—I didn't even know who Gabrielle Union was when I started listening to this audiobook, which I got free through The Wall Street Journal. The chapters of her memoir on blackface, blackfishing, and violence against Black people were especially compelling. As a woman without children, I also found fascinating the story of her fertility and surrogacy journey.
Self-Improvement
Better Each Day: 365 Expert Tips for a Healthier, Happier You by Jessica Cassity
Deliberate Calm: How to Learn and Lead in a Volatile World by Jacqueline Brassey, Aaron De Smet, and Michiel Kruyt
52 Ways to Walk: The Surprising Science of Walking for Wellness by Annabel Abs-Streets
Four Seconds by Peter Bregman
Emotional Intelligence 2.0 by Travis Bradberry and Jean Greaves
The Good Life: Lessons from the World's Longest Scientific Study of Happiness by Robert Waldinger and Marc Schulz
Happier Hour: How to Beat Distraction, Expand Your Time, and Focus on What Matters Most by Cassie Holmes
Happiness is a Choice You Make: Lessons from a Year Among the Oldest Old by John Leland
How to Keep House While Drowning: A Gentle Approach to Cleaning and Organizing by K.C. Davis
This Chair Rocks: A Manifesto Against Ageism by Ashton Applewhite
Tranquility by Tuesday: 9 Ways to Calm the Chaos and Make Time for What Matters by Laura Vanderkam
You Belong: A Call for Connection by Sebene Selassie
Memoir
Blue Plate Special: An Autobiography of My Appetites by Kate Christensen
Hell and Other Destinations by Madeleine K. Albright
I'm Glad My Mom Died by Jennette McCurdy
Solito by Javier Zamora
You Could Make This Place Beautiful by Maggie Smith
Disclosure: If you click on an Amazon link in this post and then buy something, I will receive a small commission. I provide links to books only when I believe they have value for my readers.
https://www.investmentwriting.com/newsite/wp-content/uploads/2023/11/My-2023-Reading-1.png
1080
1080
Susan Weiner, CFA
https://www.investmentwriting.com/newsite/wp-content/uploads/2016/12/investmentwriting_logo_2016.png
Susan Weiner, CFA
2023-11-08 09:53:04
2023-11-08 09:53:04
My 2023 reading