Guest post: "Why use a mind map with clients?"
A mind map can be a great tool for communicating with your financial planning or wealth management clients. Some people absorb information better in visual than written form. Even word geeks like me find mind maps useful. So I'm happy to have Alex Murguia, managing principal of McLean Asset Management, explain how you can benefit from using a mind map to create a visual display of the most important information about each client.
Not sure what a client mind map looks like? Alex has provided a generic example. You can click on it to view it in greater detail.
Why use a mind map with clients?
By Alex Murguia
Creating and sharing a client mind map shows client that you have the extensive knowledge about them that's necessary to steer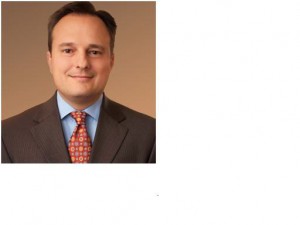 them through their financial lifecycle. This helps you overcome a common barrier to referrals as well as deepening your relationships with clients. Only 15% of clients feel their advisors are very knowledgeable about their entire situation, according to Breaking Through: Building a World Class Wealth Management Business by John J. Bowen, Jr., Patricia J. Abram, and Jonathan Powell. Over the course of a year, advisors with a perceived high level of client knowledge generated about eight referrals from clients compared to three and two referrals respectively for advisors with medium and low levels of client knowledge.
However, you won't reap the benefits if you fail to communicate to clients your encyclopedic knowledge of their personal lives. A mind map expresses this knowledge effectively and elegantly to your clients.
At McLean Asset Management, we begin the mind mapping process in our first prospect meeting. We inform our prospect that we will ask a series of questions to determine if we are a good fit to provide value to their current situation and goals. With a pad and pencil in hand, we begin our semi-structured interview that covers various aspects of a financial life. We specifically want to have a discussion concerning a client's values, objectives, important relationships, assets, other advisors that they work with, processes that they like, and personal interests. Each discussion topic is a node on the map that expands into subsequent branches dependent on the topic and answers.
A mind map has important advantages over traditional note taking during the discovery process and subsequent progress meetings because:
1. It helps us drill down to a client's key issues faster and more accurately.
2. It captures information quickly, yet in a highly organized format.
3. It makes it easy to link and cross-reference very different, yet connected, pieces of our client's financial picture.
4. It involves clients more deeply in the discovery process.
5. It provides a basis for moving forward, with clear goals and next steps.
6. It provides you with a document that is fast and easy to review.
Unexpectedly, in about one-quarter of our discovery meetings, a client makes a point to convey a positive comment about the map.  During our second prospect meeting, we hand the potential client mind map printout for review. This is also an implicit reminder that we listen to our clients.
Mind maps are also great to show a client's other advisors (i.e., potential referral sources for us) during brainstorming sessions about possible client solutions. Update meetings always begin with a review of the mind map. This serves as a reminder that we are best positioned to make financial decisions that impact a client's life because we are a trusted advisor that knows all about what is important to him or her.
Alex Murguia is Managing Principal of McLean Asset Management, a wealth management firm in Northern Virginia, and CEO of Instream Solutions. He tweets as @alexmurguia1.
https://www.investmentwriting.com/newsite/wp-content/uploads/2016/12/investmentwriting_logo_2016.png
0
0
Susan Weiner, CFA
https://www.investmentwriting.com/newsite/wp-content/uploads/2016/12/investmentwriting_logo_2016.png
Susan Weiner, CFA
2011-08-04 06:24:33
2011-08-03 14:26:44
Guest post: "Why use a mind map with clients?"