Emerging Markets for Dummies author Annie Logue discusses China in her guest post. I'm happy to welcome Annie's second guest post for this blog. Her first was "Talking to clients about social investing."

She's also giving away one copy of her book to one reader with an address in the U.S. who comments on her guest post. Be sure to input your email address, so she can contact you.

How can you say that China is an emerging market?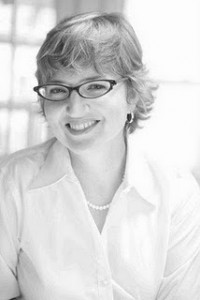 When I was working on Emerging Markets for Dummies (Wiley 2011), I had a question from my editor that probably nags at a lot of folks who are looking at international investing: How can you say that China is an emerging market when its economy is so big?
Well, yes, China is big. China has the third-largest economy in the world, behind the European Union and the United States, but it is nevertheless considered to be an emerging market. That's for two reasons. First, China has the largest population in the world, so its economy per person is quite small. Divide China's $8.2 trillion GDP by its 1.3 billion people, the result is a GDP of $6,700, ranked 130th in the world, right between El Salvador and Turkmenistan. Compare that to the United States, with a per-capita income of $47,400. (The US is ranked 11th internationally in GDP; Qatar is first at $145,300 – and it is also considered to be an emerging market because its leaders are working furiously to diversify the economy away from oil.)
To the average Chinese person, the country has a long way to go to be developed. Although the growth has been phenomenal, the nation has nowhere near the prosperity of the United States, Canada, or Japan.
Second, China's infrastructure is still developing. For much of the 20th century, there was little spending on public works. In fact, some misguided political efforts such as the Cultural Revolution led to the destruction of perfectly fine schools and roads. Modern China needs roads, schools, electric power lines, airports, and all of the other niceties of a modern nation. The major cities are mostly set right now, but the nation's vast rural areas are playing catch up. Beijing reaped the architectural rewards of the 2008 Olympics, but it has only 22 million people. More than a billion other Chinese are living in places without spectacular public parks and swimming pools.
When looking at China and India in particular, their national accomplishments have to be considered in the context of their massive populations. The CIA World Factbook, which is a great reference for anyone discussing emerging markets, says that only 61 percent of the population over age 15 is literate. To put it another way, India has more illiterate people than the United States has people.
It's not easy to for an economy to be large enough to meet the needs of all of its people. China and India have a great deal of risk, despite their enormous progress. However, the creativity and hard work that goes into the attempt make for some great investment opportunities, even now.
I'll give away a copy of the book to a random commenter with a US mailing address who responds to this post by March 1, 2011. Enjoy!
https://www.investmentwriting.com/newsite/wp-content/uploads/2016/12/investmentwriting_logo_2016.png
0
0
Susan Weiner, CFA
https://www.investmentwriting.com/newsite/wp-content/uploads/2016/12/investmentwriting_logo_2016.png
Susan Weiner, CFA
2011-02-22 07:02:50
2013-01-01 17:02:08
Guest post on emerging markets: What about China?