Your email subject lines make a world of difference
A simple subject line can make or break the open rate for your emails.
Would you click on an email with the following subject line?
Subject: =?windows-1252?Q?Conference=20Planning=20Survey?=
I'm probably not alone in my instinct to trash this email. I figured it was probably the work of an unsophisticated spammer.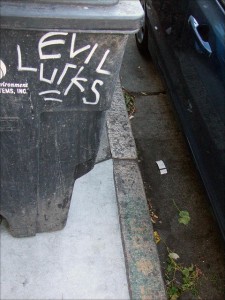 Looking at the snippet of email address displayed by my email service didn't inspire confidence either. All I saw was "marketer-ese." At best, I figured, this was an email from some market research firm.
However, I felt curious, so I expanded the email line. I discovered the email was from an organization I respect, but won't name. The full email address was something like marketresearch@ORGANIZATION.com
Your bottom line: Pick your subject line carefully
If the organization had a better subject line, I would have opened it without thinking.  Something simple, such as "ORGANIZATION NAME wants your input" would have done the trick.
Have YOU ever deleted or ignored an email because of a poorly written subject line?
https://www.investmentwriting.com/newsite/wp-content/uploads/2016/12/investmentwriting_logo_2016.png
0
0
Susan Weiner, CFA
https://www.investmentwriting.com/newsite/wp-content/uploads/2016/12/investmentwriting_logo_2016.png
Susan Weiner, CFA
2011-02-09 17:10:20
2011-11-17 17:56:16
Your email subject lines make a world of difference