My 2020 reading, with suggestions for you
Looking for something to read—or to buy as a gift for the holidays? You may find ideas on this list of my 2020 reading.
I especially enjoyed First You Write a Sentence. by Joe Moran (by the way, the period is part of the title; it's not a typo). My favorite nonfiction book that wasn't explicitly about the craft of writing was Shirley Jackson: A Rather Haunted Life, a biography of the woman who wrote "The Lottery," a haunting short story that I imagine most Americans have read. My favorite novel was The Memory Police, followed by There There in second place.
Writing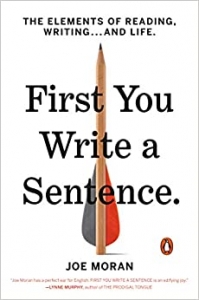 First You Write a Sentence. by Joe Moran—Moran writes beautifully about writing. This book inspired many posts on this blog, including posts on: "Read critically, or write badly," "Down with nouns," "4 great tips for writing sentences," "Cutting words is writing," and "Write better sentences with Joe Moran,"  This was my favorite book of 2020.
The Reader Over Your Shoulder: A Handbook for Writers of English Prose by Robert Graves, Alan Hodge
Writing to Persuade: How to Bring People Over to Your Side by Trish Hall—This book reinforces essential lessons for writers. It's an easy read, too.
Racism
How to Be an Antiracist by Ibram X. Kendi
Living and Dying in Brick City: Stories from the Front Lines of an Inner-City E.R. by Sampson Davis and Lisa Frazier Page
White Fragility: Why It's So Hard for White People to Talk About Racism by Robin DiAngelo
Self-help
Designing Your Life: How to Build a Well-lived, Joyful Life by Bill Burnett and Dave Evans—There are gazillion books that claim to help you to find what you want to do with your life. This one has some exercises that were new to me. I especially enjoyed the exercise of noting what engages you and what energizes you, so you can put more of those things in your life.
Other nonfiction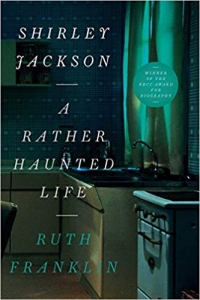 Deep South by Paul Theroux—Interesting read about poverty, racism, literature, and other aspects explored by Theroux on his drives through the deep South outside its big cities.
Know My Name by Chanel Miller
Shirley Jackson: A Rather Haunted Life by Ruth Franklin This biography was fascinating for its insights into the situation of women during her life. Also, Jackson is the most famous graduate of my high school, though she only spent one year there. This was one of my favorite books of 2020.
Three Seconds Until Midnight by S. Hatfill, R. Coullhan, and J. Walsh—This 2019 book warns about the risks of a viral pandemic. I dipped into this book as part of my work preparing a quarterly client letter for one of my clients.
Novels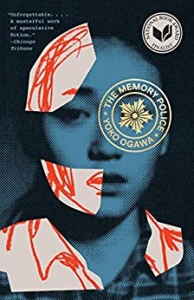 An Artist of the Floating World by Kazuo Ishiguro—Having lived in Japan for three years, every year I usually read at least one novel set in Japan.
The Confessions of Young Nero (Nero #1) by Margaret George
The Dutch House by Ann Patchett
Homegoing by Yaa Gyasi
Indelicacy by Amina Cain
The Memory Police by Yōko Ogawa—The story in this novel was unlike anything I'd read before.
A Murderous Malady (Florence Nightingale Mystery #2) by Christine Trent—This was one of many mysteries (too many to list) that I read to unwind.
There There by Tommy Orange
Where the Crawdads Sing by Delia Owens
Where'd You Go, Bernadette by Maria Semple
The Women of the Copper Country by Mary Doria Russell
Disclosure:  If you click on an Amazon link in this post and then buy something, I will receive a small commission. I provide links to books only when I believe they have value for my readers.
https://www.investmentwriting.com/newsite/wp-content/uploads/2020/10/Blog-post-images-5.png
1080
1080
Susan Weiner, CFA
https://www.investmentwriting.com/newsite/wp-content/uploads/2016/12/investmentwriting_logo_2016.png
Susan Weiner, CFA
2020-11-03 05:41:35
2020-10-18 16:46:20
My 2020 reading, with suggestions for you